YTZSF28-5B Corn Grinding Machine Application:
1.Corn peeling, grits and flour milling, wheat hulling and flour milling, millet polishing.
2.Suitable for small size of food processing factories in corn, wheat and sorghum peeling, corn grits and flour milling.
YTZSF28-5B Corn Grinding Machine Working Principle:
This machine consists of corn peeling, corn polishing, corn grits and flour making, end products classifying and winnowing. The clean raw grain is conveyed to the feeding port for peeling, degermination and black impurities removing and can be processed into corn kernels once. After smashing and mixture grading, the machine can produce three end products: medium grits, small grits and corn flour. Inside of the machine has highly efficient air draft chamber for collecting the corn skin from peeling process. Kernel size can be adjusted by grits making bolt. Grits granularity can be controlled by adjusting the diameter between the two fluted discs.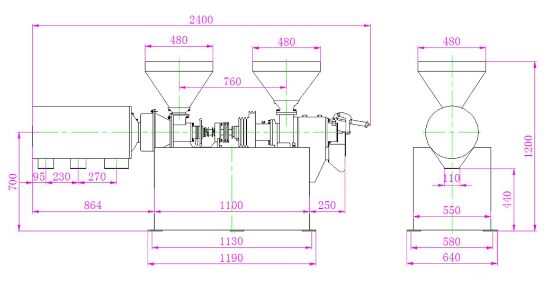 YTZSF28-5B Corn Grinding Machine Features:
Corn Grinding Machine is internally installed efficient winnowing and dust removal blower, which can collect the skin and impurities from the kernel through the blower air channel.
High yield, good effect
The discharging port of the peeling chamber can accurately control corn or wheat staying time in the peeling chamber by pressure valve. Ensure the effective friction with alloy roller so as to realize better peeling effect.
Low energy consumption, wide usage.
Assembled with peeling and grits and flour milling functions, the machine unit adopts 11KW motor as the power equipment to reduce input cost. It can be applied in corn, wheat and sorghum peeling, kernel and flour making.
Spare parts: grinding core, roller, peeling blade, peeling sieve, triangular belt, hairbrush and so on.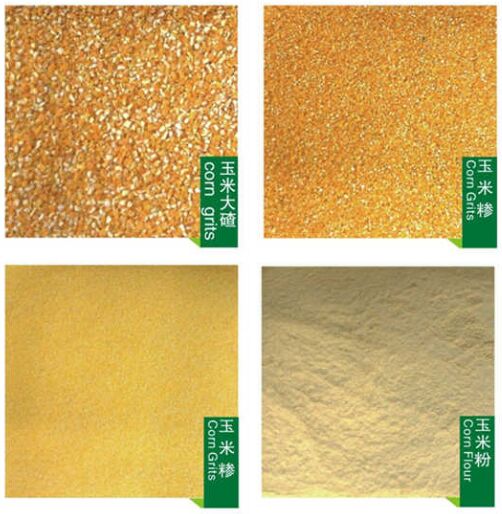 YTZSF28-5B Corn Grinding Machine Technical Parameter:
Model

Capacity

Power

Voltage

Spindle Speed(r/min)

Weight

Size

(KG/H)

KW

(V)

(KG)

(mm)

YTZSF 28-5B

peeling

grits

flour

wheat peeling

11

380

1000-1200

350

2200x900x1200

500

1000

300

400