Integrated Grain Cleaning Machine Application:
This combined or integrated Grain Cleaning Machine can help to clean various cereals or grains, such as corn, wheat, rice, beans, oat, sorghum, buckwheat, etc. It consists of a de-stoner, a vibratory sifter, bucket elevator and motors.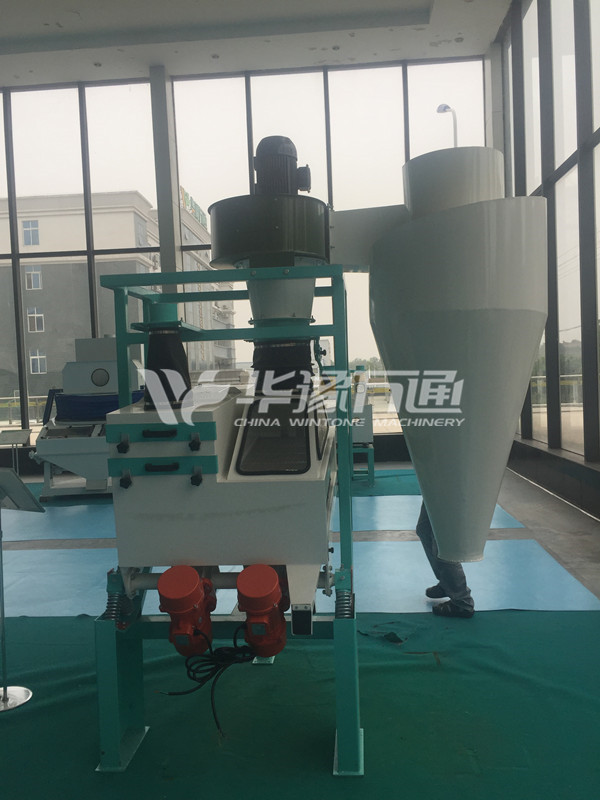 The sifter is applied for the removal of impurities such as leaves, sticks, rope, impurities from a stream of grain. The de-stoner removes stones, metals and other high density impurities.

Integrated Grain Cleaning Machine Features:
Small space requirement, low power consumption, easy installation, easy operation and maintenance.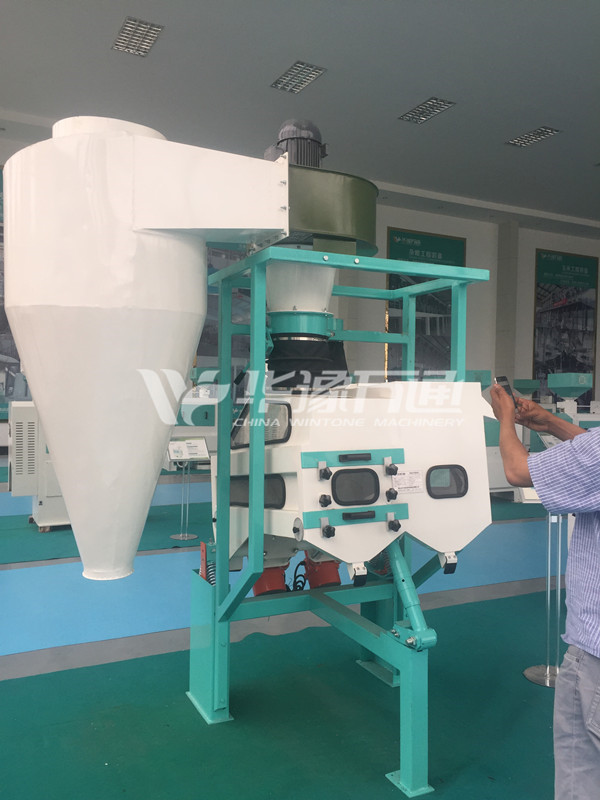 Integrated Grain Cleaning Machine Working Principle:
It uses a separate blower to control air flow, which makes it unnecessary to install expensive blower system. The sieves of vibrating sifter and de-stoner are easy to be changed to meet different cleaning demands.

Motors:
Devices for Adjusting Angle of Vibratory Sifter:


Integrated Grain Cleaning Machine Technical Parameter:

| | | | | | |
| --- | --- | --- | --- | --- | --- |
| Model | Capacity (KG/H) | Power (KW) | Dimension (L*W*H)mm | Catching blower | Weight (kg) |
| TQLS-85 | 1000-1500 | 4.5 | 1170*110*3120 | 4-72-No.4.5 | 592 |
| TQLS-100 | 1500-2000 | 4.5 | 1220*1270*2170 | 4-72-12No.5 | 650 |
| TQLS-120 | 2000-3000 | 6 | 1496*1445*2170 | 4-72-12No.5 | 720 |
| TQLS-160 | 3000-4000 | 8 | 2300*1445*2500 | 4-72-12No.6 | 1150 |

Raw Maize:

Clean Maize after Processing: