Corn Germ Processing Line (Dry Method)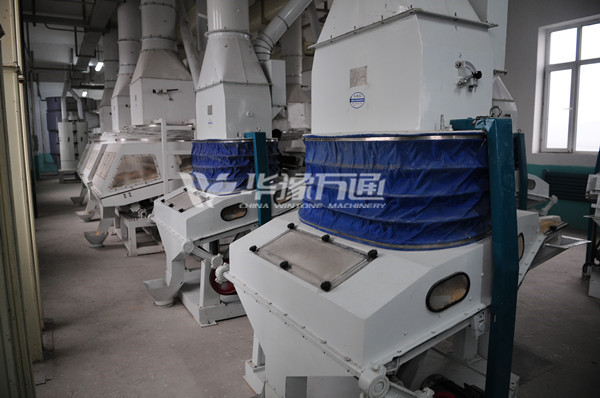 We extract corn germs by corn germ extraction line or corn germ extractor with corn as the raw material to reduce alcohol technology pollution risk. Meanwhile, it can also reduce sugar degree loss for the alcohol enterprises and reduces alcohol starting crude processing capacity and discharging quantity of vinasse. Its by-product is corn germs, which is the main raw material for corn germ oil.
The corn germ extraction line in alcohol plants can reduce production equipment input cost 25-30%. It doesn't need the smashing section, and can save the cost 30% for fermentation section, 25% for distilling section and 30-40% for vinasse processing.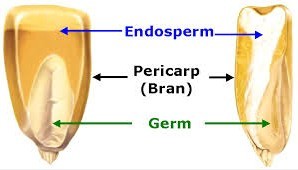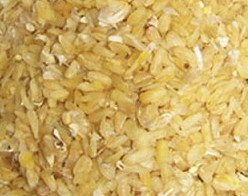 After germ removing, the caky germ will return the production line for fermentation. The starch and DDGS feeds has no any loss. And it can reduce the energy cost 20% in producing DDGS protein feeds and get high quality protein powder. Except germ and alcohol equipment pipeline cleaning, the maintenance cost for the whole plant can be saved 90% above. The steam dosage drops sharply and the sewage discharge becomes less.
The by-product is corn germs, which is the core raw material for corn germ oil. It has high market value and increases the economic benefit for enterprises.
Alcohol germ extraction technology with dry method is our patent technology and is successfully applied in many alcohol enterprises.

Technology introduction of Corn Germ Processing Line:
This design scheme consists of cleaning, degermination, germ extraction, and flour milling. It has the following systems: medium voltage aspirator, high voltage aspirator, machinery conveying, and PLC automatic control. The whole production process is monitored by the industrial computer in the master control room.
Technological features of Corn Germ Processing Line:
1. Dampening system adopts new technology in moisture measuring control. This system is the special equipment for corn processing plant in moisture measuring. This system can realize automatic moisture adjustment. It can measure corn moisture, corn flow, and water flow. The automatic water adding valve can adjust moisture. It adds water when the grain is fed and pauses water when the grain is discharged. When the corn flow is increasing, the water adding content will increase. Meanwhile, it automatically adjust the control accuracy by the set moisture. It can record automatically. This system adopts curve display and provides history record. It can also provide corn flow aggregate-value, and water flow aggregate-value. It provides corn flow alarms for exceeding standard.
2. It adopts special equipment for flaking which can improve germs yield rate, which can finally improve oil yield at least 1-3‰.
3. Kneading type degerminator utilizes the material movement from top to bottom. It has features of high yield, small power and has no broken kernels. It has won the national patent.
4. Screening and classifying equipment adopt 304 stainless steel frame and sieve, which are not easily transformed and blocked.
5. Some albumen of the raw germs has the process of same speed ratio flaking. Roller diameter of the flaking mill: Ф300×1000,It reduces the albumen content and reduces power consumption and germs broken rate.
6. From raw germs we can extract germs with purity of 90% above. The starch content in germs keep within 11%.
7. High purity of germs are suitable for oil expression technology. It has low residue oil ratio in oil flakes, which can be controlled 7-9%。
8. On-line milling accounts for 25-30%(16 meshes can pass),which can save one 132KW smashing machine. It can save electricity 92kwh per hour, then can save 2208kwh per day. We calculate the electricity at 0.6yuan per kwh, then we can save cost 1324.8yuan per day. Material with more than 16 meshes enters into the smashing machine for grinding. One smashing machine works and another one is prepared, which can ensure continuous production and save power consumption in grinding.
9. When the equipments in the degerming and germ extraction section needs maintenance or repair, the raw materials can be conveyed directly into the smashing machine for smashing so as to ensure the continuous production in fermentation section.